Beautiful and resilient finishes for bicycles.
That said, right now we're focused on powder coating, which means we mostly coat metal parts and not carbon. We also coat a lot of items that are not bicycles, so if that is what you are looking for, head on over to our main finishing page. If you have something that isn't metal that you want finished, contact us with more details and we'll discuss if we can accommodate your hopes and dreams.
Single Color Powder – $325
The Single Color Powder Special is made to keep your bike on the road and looking good. This is the most streamlined and barebones finishing we offer and with it there are some caveats and conditions to keep things streamlined. See our Single Color Powder page to learn more about what it entails. Cost is $325 + Powder
Stock Fades – $475+
We know that a 1 color isn't always the right thing for someone, but we also know that full blown custom can sometimes can carry an expense that isn't for everyone. With stock fades, you can choose the colors and which fade you want and we'll make magic happen. Cost is $475 + Powder
Creative Juices Special – $375
We're always testing new ideas. You'll have no say in what we do to your bicycle, but we promise it will come out different, 100% unique, and interesting (at least to us). We also promise it won't ruin your bicycle. $375+powder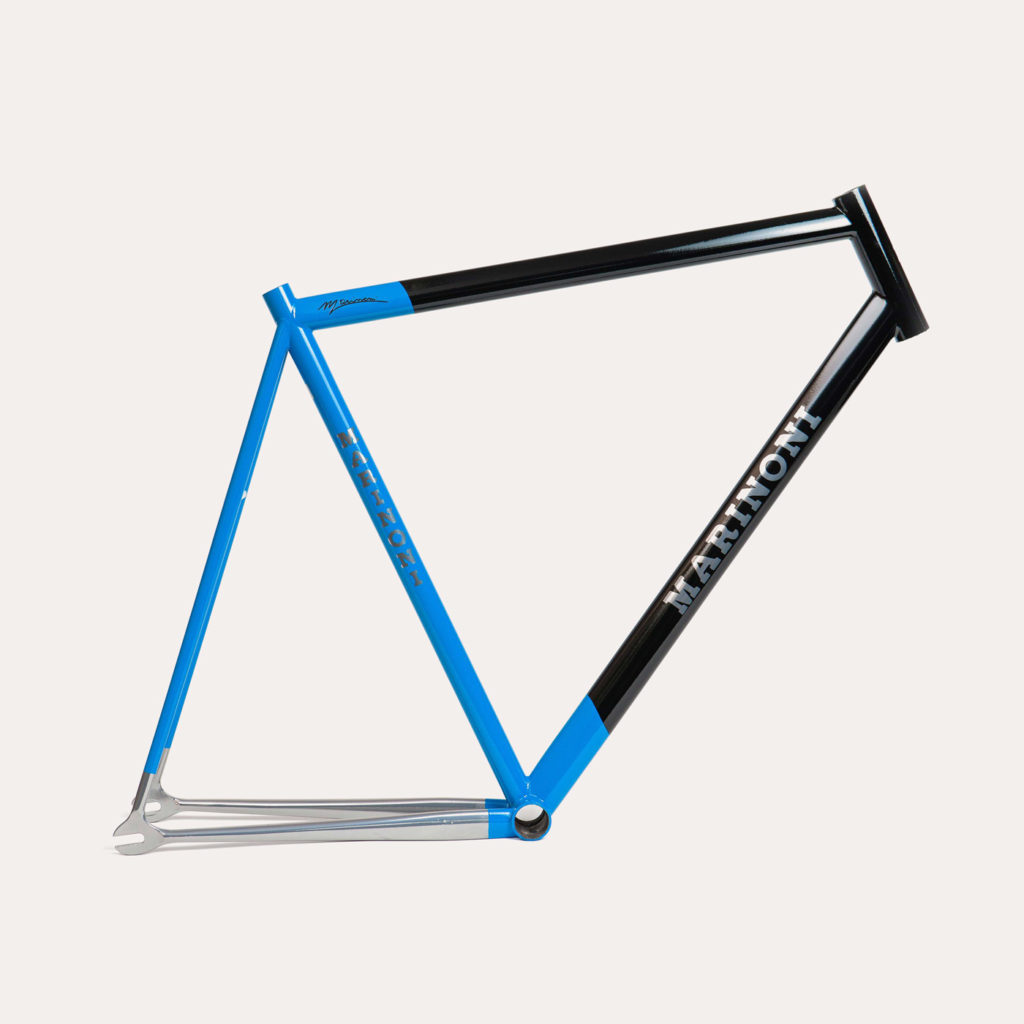 Full Custom $475-$2000
When you want something special, specific, or need help finding just the right thing.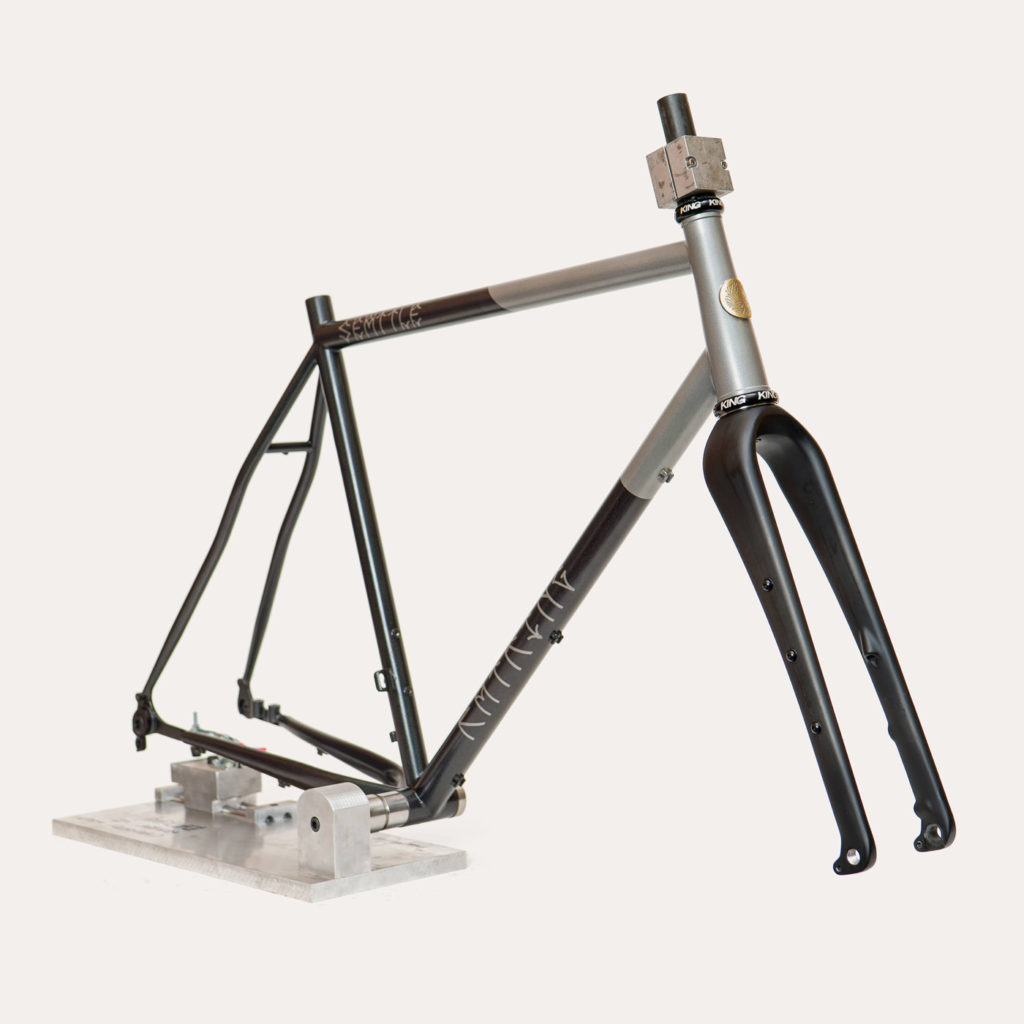 Production Runs
Are you a frame-builder and need your bicycles finished? Contact us and we'll work out the details.
Design Services
Some people come to us with finished designs and the art perfected while others just have a couple reference items they are intrigued by. If you're looking for a bit of help, then during the design phase, you'll send over colors, photos, textures, etc. that you like and we'll work to transform that inspiration into a finished bicycle. $250 includes 3 frame and fork directions and 1 round of revisions. If we need to do more design work beyond the allotted revisions, it is $125/hr.
Mechanical Services
In addition to finishing, we have a bicycle shop that provides full service across all bikes. You can drop off your complete bicycle to us and for an additional $250, you'll get it back painted, cleaned, and ready to roll. See more information about bike shop mechanical services here.
Ok, so you want your bike painted.
5 steps till it's in the booth.
1. Get familiar with what we provide. (PRICES)
2. Get in Touch
3. Put Down Your Deposit
4. Arrive at the Final Design
5. Bicycle/Part Drop-Off
1. Get familiar with what we provide.
As of right now, we only provide specialized powder coating services for one-off and short run projects. What that means is that right now we only coat metal objects so color matching non-metal objects (such as a carbon fork) is not possible yet. See the pricing and finishing options above.
2. Get in touch
Whether you've got just a glimmer of an idea or a fully baked design. Either way, we know that there are a lot of unknowns when it comes to having something finished and the easiest way for us to collectively get to some answers is via email. So if you're ready, send us an email with a photo or description of what you want coated and a general idea of what you want done.
Images of the item you want finished will help us to identify aspects of the project that will affect the cost and outcome of the project. More photos are always welcome. In addition to photos of the bicycle/item, please, send over reference photos of what you're thinking and inspiration. While photos of other bicycles are sometimes useful, visual inspiration in the form of photos of cars and places or other visual art is welcomed and appreciated. We'll also want to know if you are going to have us disassemble and put back together your bicycle or if you will be bringing in a stripped down frame.
From there, we'll create an estimate that takes into consideration the likely costs and details of the project. We won't create any official designs at this point, but outline what we will do. This will let us know if the project fits comfortably within a budget and can move forward or if we need to adjust details to better meet your needs. If the cost is uncomfortable, we can help to identify ways to adjust the project to meet the budget.
After this exchange, we'll have an idea of the general design direction and a clear budget range.
3. Put Down Your Deposit
If you're ready to commit to getting your bike finished, you can contact us to put down your deposit. This is a $100 non-refundable deposit and will go towards the final total of the finish. Lead times for finishing vary and are generally 2-4+ weeks. Once you've paid a deposit, you've locked in your place and we will send you a questionnaire to gather details along with timeline and key-dates (design kick-off, drop off, and pick-up dates) for the project within 5 business days of receiving your information. The full price ranges depending on what you are getting done. See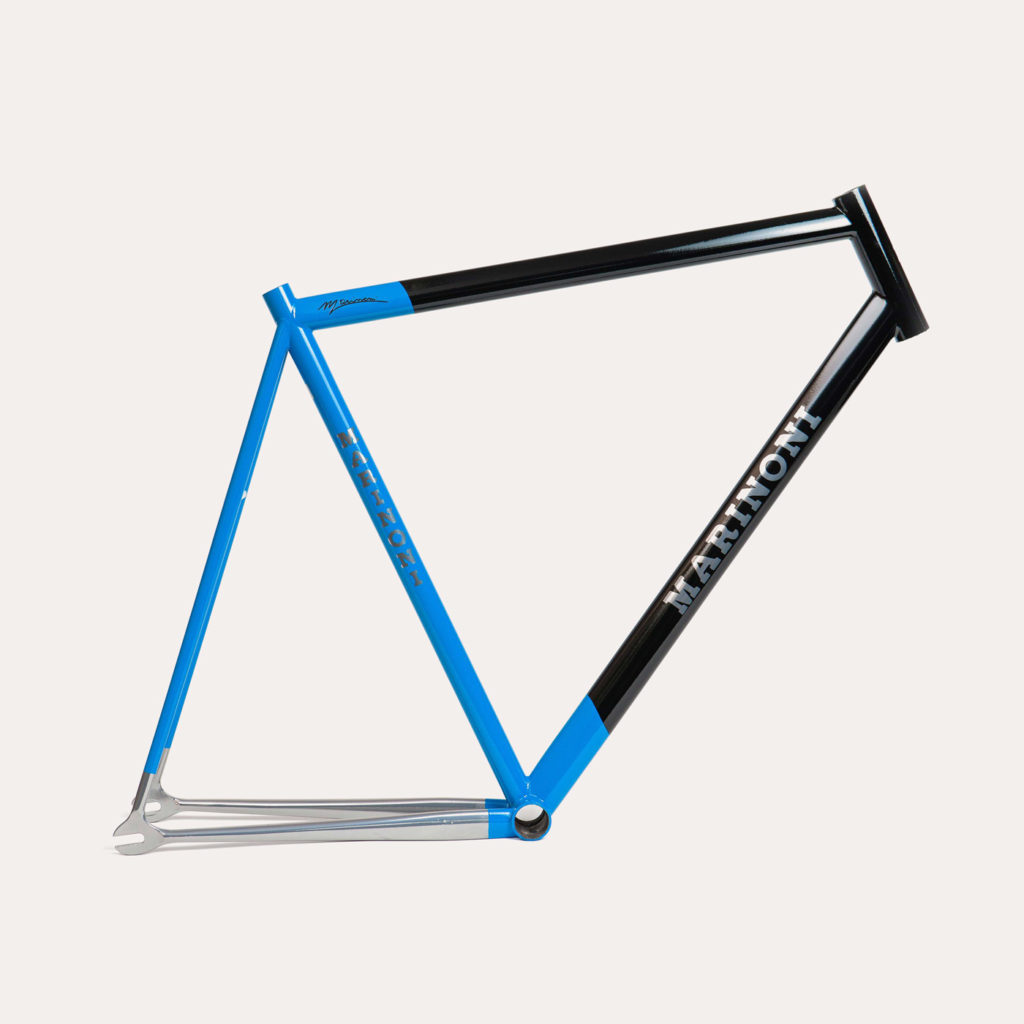 Bike Finishing Deposit
4. Arrive at the Final Design
It's time to design the bicycle. If you have the layout and details nailed down, we'll adjust the design as needed for application. If you're looking for a bit more help making the magic happen, we've got years of experience turning ideas into visual designs. When we are starting the design process, it's best to have any additional color references and directions as well as imagery or other inspiration. We will then double check the budget with you and get to designing.
5. Bicycle/Part Drop-Off
For in person drop offs, we accept bicycles at Good Weather. Out of town folks please contact us to arrange shipping.
Once we have received your frame or part, we check out everything to make sure we're ready to finish it. We label, sort, and start masking.
Then we finish it and ship it back to you.